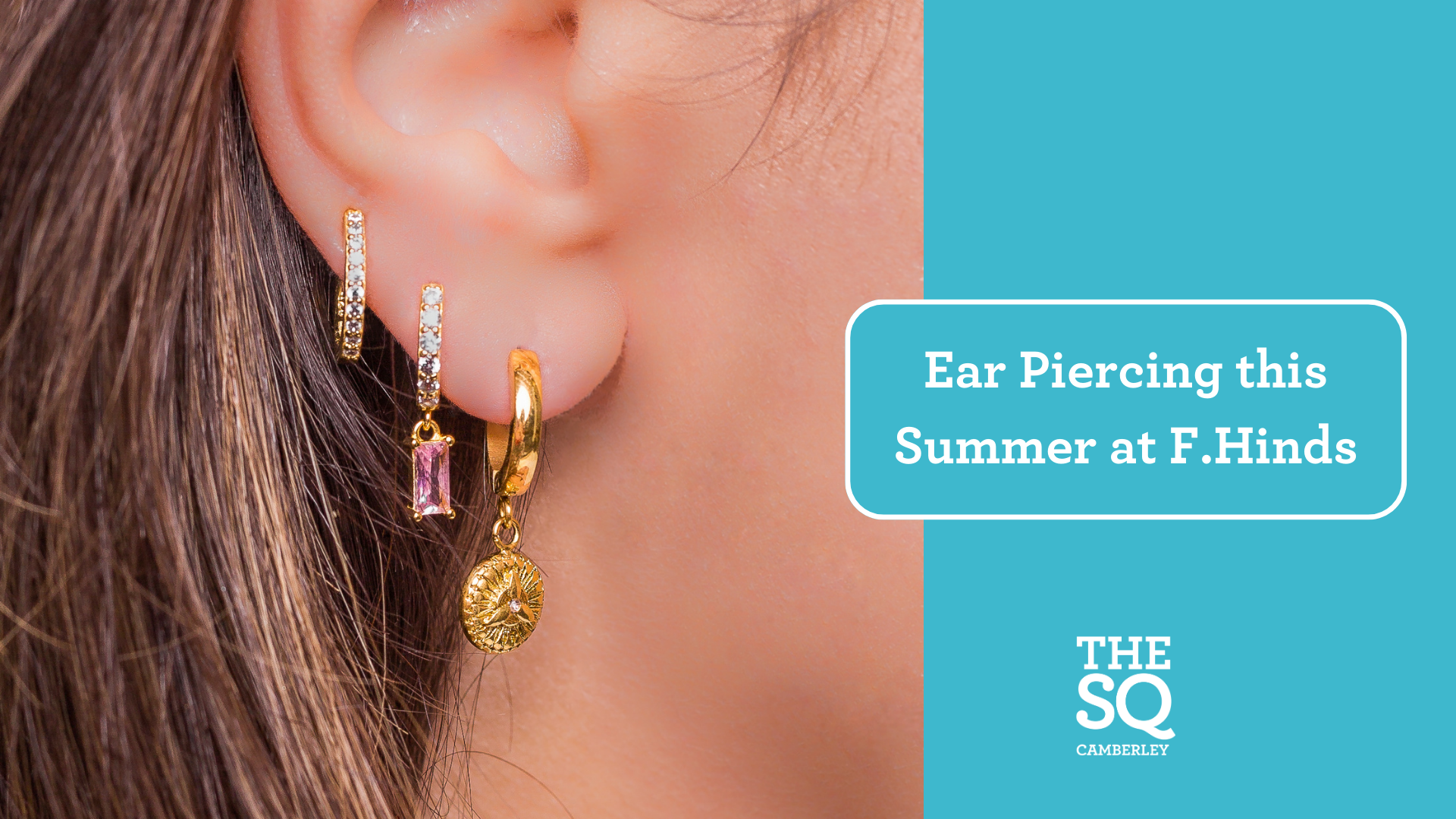 The summer holidays are finally upon us, and with the extended break comes the perfect opportunity for ear piercing!
F. Hinds recognises the milestone that is that first-ever piercing experience, and trained and friendly staff will be on hand to make the occasion as special as possible, whilst answering any questions that visitors may have.
Customers at F. Hinds will experience the highest standards of hygiene throughout the piercing process and can even use the Studex Advanced Aftercare Solution for accelerated skin recovery in as little as three weeks for lobes and eight weeks for cartilage. Just in time to return to school!
In addition to this, the piercing itself is completely free! All customers will have to pay for are the ear piercing studs, which come in a variety of metals for all preferences, and customers can receive an additional 20% off the next purchase of earrings in-store .
Ear piercing is available for children over the age of 6 (individual stores may vary, check your local branch) and anyone under the age of 18 must be accompanied by a parent or legal guardian who must sign to provide consent.
Take a look at some of F. Hinds' top picks for first earrings:
9ct Gold Cubic Zirconia Ear Piercing Studs – 3mm – £35
Perfect for a very first piercing, this 9ct gold stud are simple and elegant, making them a fantastic choice as a jewellery box starter.
Titanium Ear Piercing Ball Studs – 3mm – £17.99
These lightweight and hypoallergenic titanium earrings are perfect for those who can't wear gold or silver, and provide a classic look to those who desire something subtle for their first earring choice.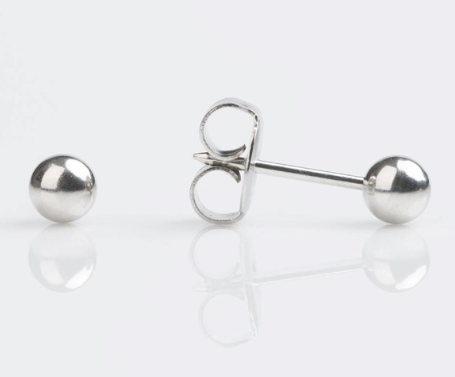 9ct Gold Light Rose Cubic Zirconia Ear Piercing Studs – 3mm – £35
New to F. Hinds! The beautiful light rose cubic zirconias are set in 9ct gold, and are a feminine choice for those looking for some extra sparkle for their first earrings!
9ct Gold Pink Crystal Daisy Ear Piercing Studs – 5mm – £39.99
This pretty daisy shape adds a touch of personality to any look! Choose for a pop of colour and unique shape to dazzle for a first earring choice.
For all of these earrings and more information regarding ear piercing, visit the F. Hinds website or head into store.