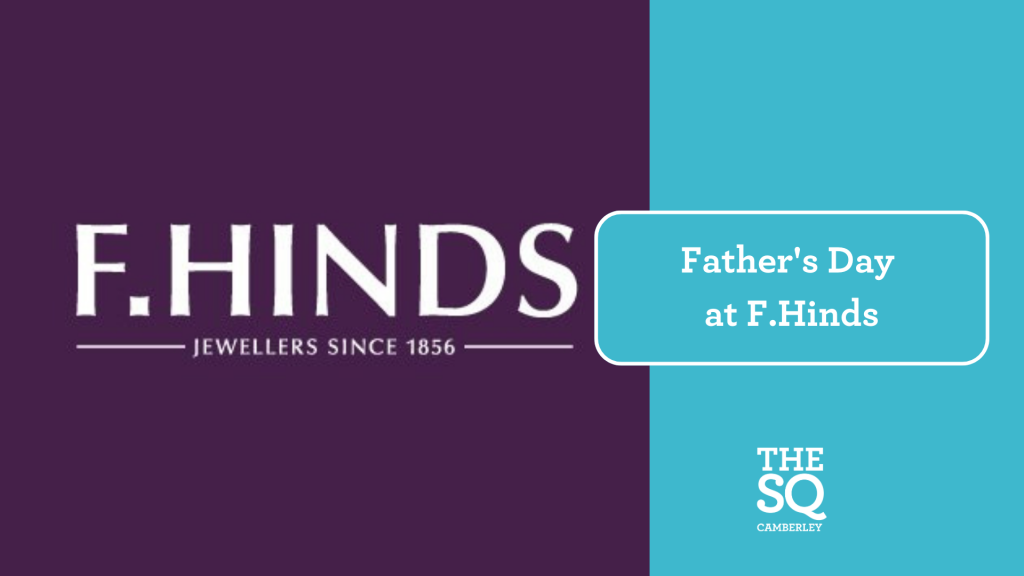 Father's Day Gift Guide – The Perfect Picks
Father's Day is quickly approaching on Sunday 18th June and serves as the perfect opportunity to express thanks to those we hold dear to us.
Hinds sports a wide range of gift ideas perfect for every type of father figure, from dads, grandfathers, stepdads to those who just feel like a dad.
Find the piece to suit them, with some of top picks available in-store now.
For the sporty type
For the Dad that's always on the go! A sporty watch could be the perfect item to keep your Dad feeling ready to take on anything.
Casio G-Shock watches are an excellent choice, with selected models offering water resistance up to 200m and handy features such as countdown timers, stopwatches and Bluetooth pairing to make those workouts even more impactful.
For the traditional type
For the traditional type, a pair of cufflinks is a gift that can be worn on just about any occasion, from the office to formal events. Plus, the fantastic thing about cufflinks is that a man can never have enough!
With a huge range of choices, there are options for all tastes. These are F. Hinds' top picks for timeless classics.
For the artistic type
Unleash creativity with a gift to inspire the creative in your life. Alongside jewellery, F. Hinds offers a beautiful range of luxury pens at varying budgets, that are gifts to last a lifetime.
For the fashionable type
For the man who isn't afraid to express himself! The rise in popularity of men's jewellery in recent years means that a statement piece could be the perfect gift for someone looking to stay on trend.
For all of these gift ideas and more, visit the F. Hinds website.