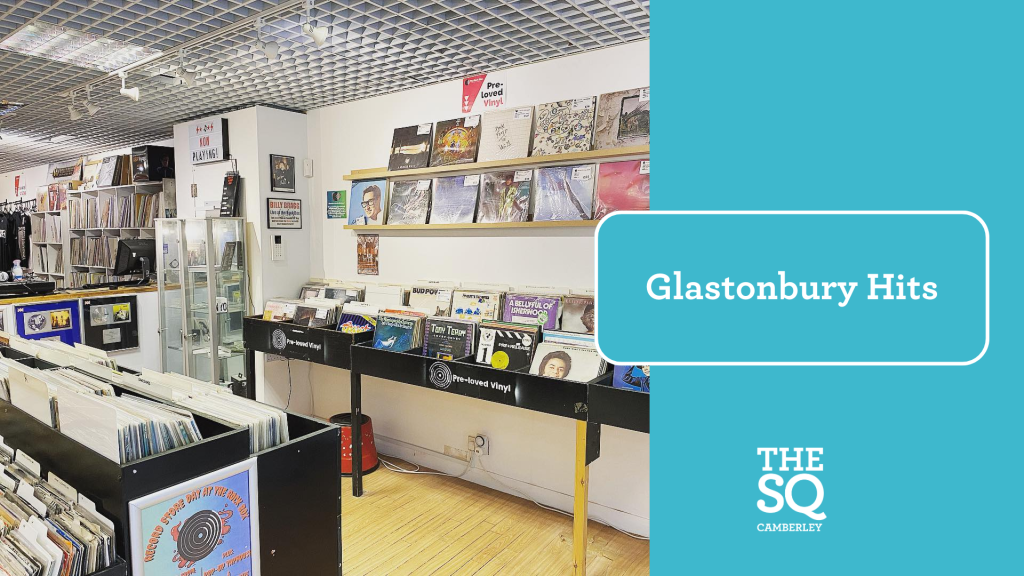 Glastonbury festival is merely days away now, and we can't wait for all the performances- from newly emerging artists to the artists who have been in the run for a very long time. Of course, you can listen to these artists on Spotify these days, but nothing is like hearing a live performance. However, if you can't get to Glastonbury, we have a solution: records. Playing a record is as authentic as a live performance, but it doesn't come with the loud crowds and the off-putting body sweat. Today we'll tell you all about who not to miss in the lineup and their best album to listen to, all available at The Rock Box Record Store.
Lana del Rey
Lana del Rey- formerly Lizzie Grant- has recently released a new album called 'Did you know that there's a tunnel under Ocean Blvd' and is said to be playing it on the 'other stage' at Glastonbury on Saturday. The artist has been constantly criticized and questioned about her 'authenticity' throughout her career and this album has finally shut down a lot of critics. This is because her debut appearance on SNL received some backlash, as it was said that her poor performance proved that her 'meteoric rise was undeserved'. Critics have since been eager to shut her musical talents down, yet Lana continues to prove them wrong. 'Ocean Blvd' shows her amazing talents as a pianist and composer, as she uses chromaticism and unfunctional harmonies to show her character's journey through her songs. Essentially, she's a musical genius who truly proves herself in this album- it's 100% worth the buy.
Carly Rae Jepsen
Carly Rae Jepsen saw a massive take off in her career in 2012 when she released 'Call me maybe' and 'I really like you'. However, she was called a 'one hit wonder' because she didn't resurface stardom until her most recent album 'The loneliest time'. The title track went viral on Tik Tok and saw a massive hit in Carly's career once again. The star seems to only ever produce one massive song every two albums, but her record is still highly rated and worth a buy.
FLO
Jorja, Stella, and Renée are members of the British girl group 'FLO'- a nostalgic mix of R&B and hip-hop, particularly from the '90s. At just 19 and 20 years old, the girl group has already released an album, collaborated with artists, such as Missy Elliot, and won a Brit award for 'Rising Star'. This clearly shows that there is a lot to come for these girls, so why not be ahead of the times and start following them now? Their only album 'the lead' contains most of their famous songs, so it's definitely worth getting your hands on.
Artic monkeys
Although the Artic Monkeys have recently received backlash from their album 'The Car', they have still proved to be successful on their recent tour. The Monkeys have many albums, all with a slightly different style, yet still original to their rocky sound. They've been a band since 2002, hence suiting a multitude of age groups' music tastes. One of their albums is one hundred percent worth a try, especially for some rocking parties.
Head down to The Rock Box Record Store today to check out their entire range of different records.